Men's Bamboo Diabetic Socks
1403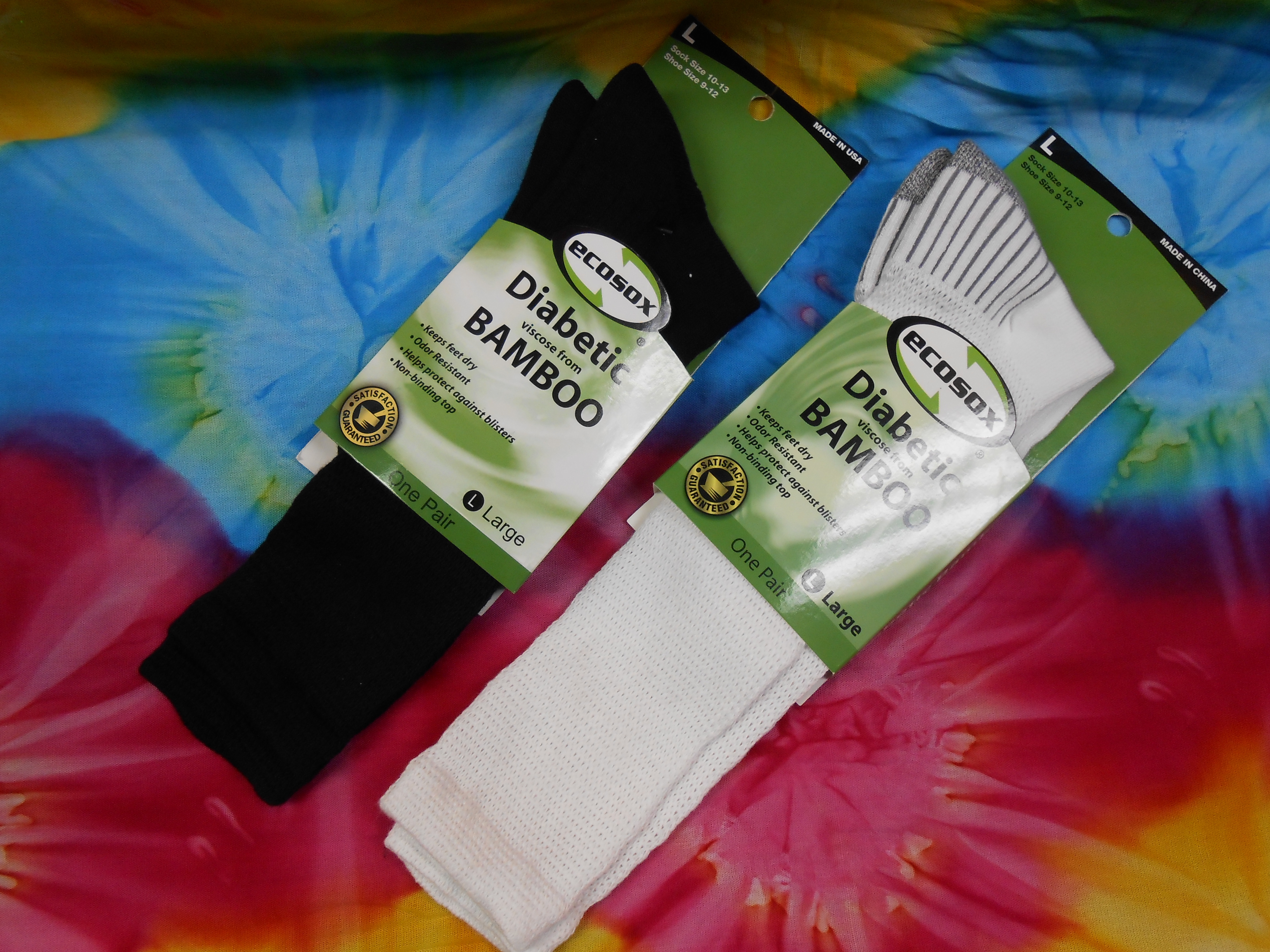 Made by ECOSOX, these socks are a super soft solutions for the specific needs of the diabetic.
These wonderful socks are great at keeping feet dry and odor free during a long day.
The design of these socks help protect against blisters and has a non-binding top.
These will fit men's shoe sizes 9-12. They come in either ankle or crew length.
Color options: Black or white.
Buy a pair of these wonderful bamboo socks and your feet will thank you for it!
Style/Color
Ankle Black (0) Ankle White (0) Crew Black (0) Crew White (0) ----- (0)