Tiny Ceramic Bottle - Sun
1200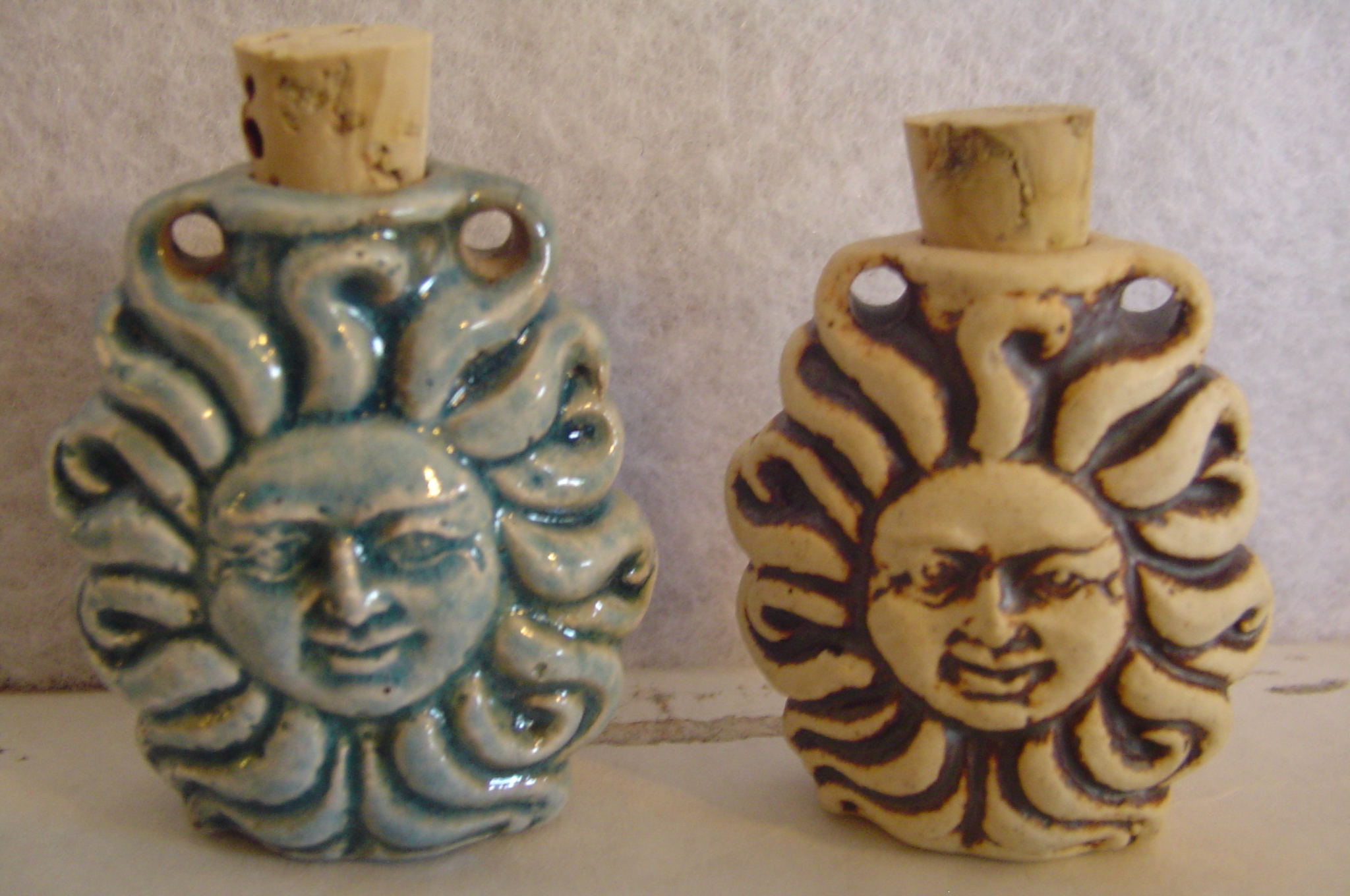 These small ceramic bottles are amazing in their detail. They come complete with cork, an adjustable hemp cord for wearing as a pendant and a cute colorful gift bag.
These tiny treasure can hold essential oils (Raku glaze recommended), love potions, cremation ashes for a special keepsake or anything you heart desires. This bottle stands 1 1/2 inches tall with cord and a bit over 1 inch wide.
Your choice of high fire which is the natural brown/tan one or Raku which is glazing technique. With the Raku no two are ever alike.
FREE SHIPPING ON ALL WEBSITE ITEMS!
Ceramic Sun Bottles
Raku Glaze (0) High Fire (0)