Men's Bamboo Hiking Socks
1401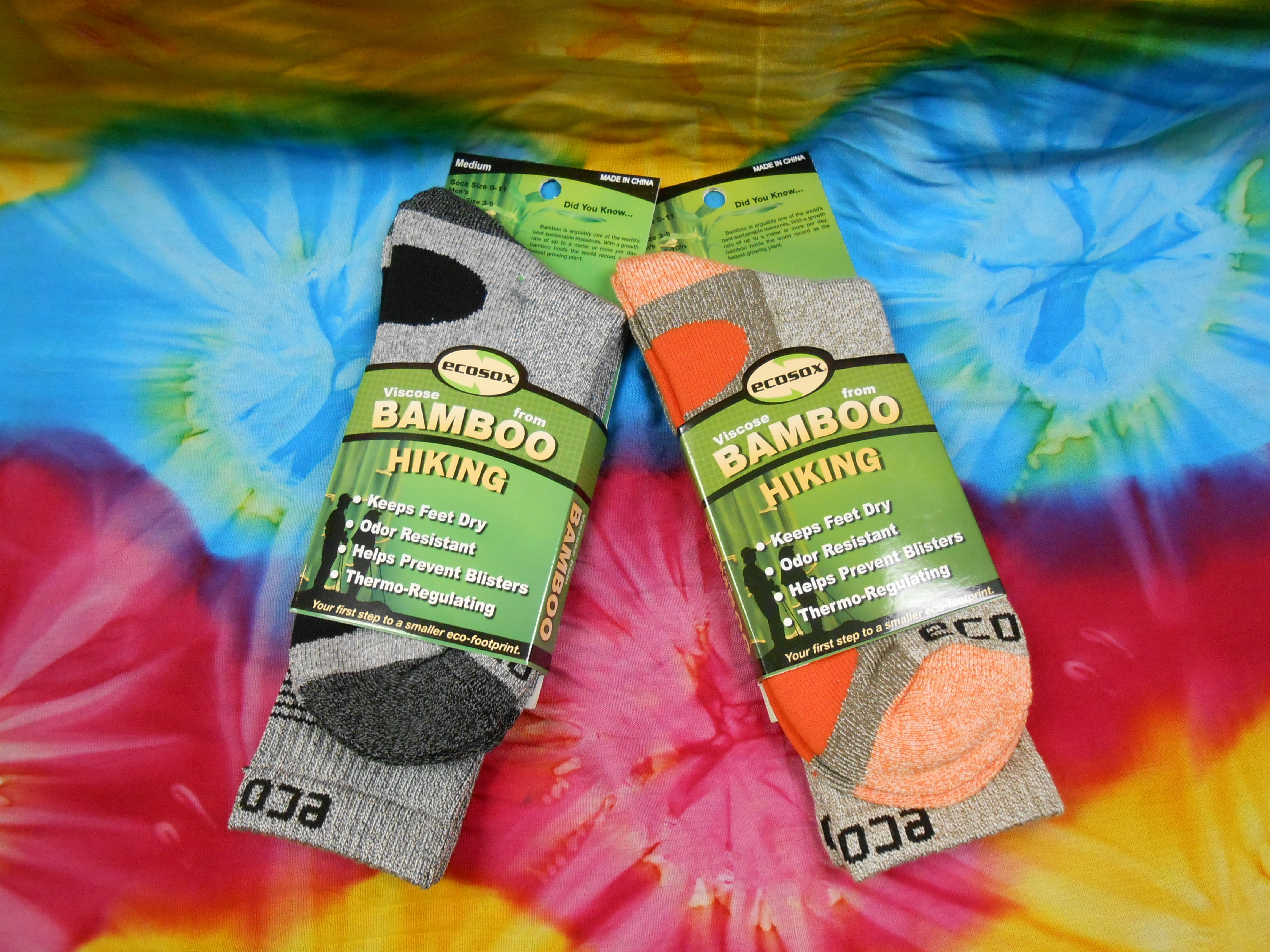 Made by ECOSOX, these socks are perfect for either a casual stroll through the woods or a multi-day backpacking adventure in the mountains.
These wonderfully soft socks are great at keeping feet dry and odor free during a long day hiking. They are thermo-regulating which means cool in the summer and warm in the winter.
The design of these socks help protect against blisters as well as fights foot fatigue.
These will fit men's shoe sizes 9-12. The colors vary, not always in stock in what is pictured.
Buy a pair of these wonderful bamboo socks and your feet will thank you for it!
These socks come in a variety of color combinations, we will send you what is available at time of order.